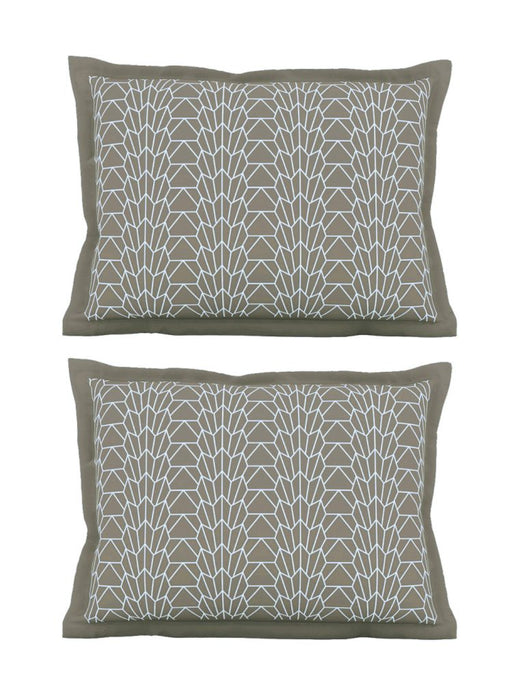 Suzhou Grey Cotton Set of 2 Pillow Covers
Sale
Sale
Original price
Rs. 999.00
Original price
Rs. 999.00
-
Original price
Rs. 999.00
Original price
Rs. 999.00
King-Size
Pillow Cover - 46cm X 69cm (18 X 27 IN)
Quantity
2 Pillow Covers
Material
Made using 100% Mercerized Cotton, Sateen Weave, 300 Thread Count.
Description
A soft breeze transports the fragrance of sandalwood over lakes, over trees and over homes. The perfumed air has the bronzed sandalwood fans to thank for the heady scent. In these exquisitely designed fans, we found the inspiration we needed to create our range of king-sized pillow covers under our Suzhou Collection. Thanks to the 100% cotton and a delicate sateen weave, you will feel blanketed by a gentle Suzhou breeze that lulls you into a restful sleep.