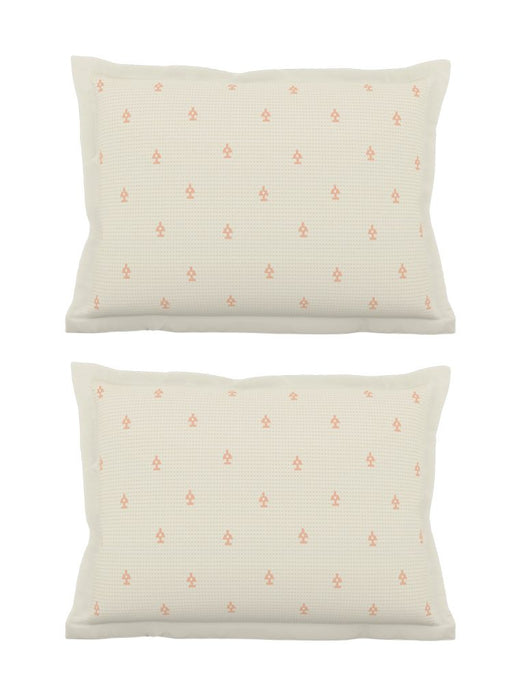 Hooghly Cream 100% Cotton Set Of 2 Pillow Covers
Sale
Sale
Original price
Rs. 999.00
Original price
Rs. 999.00
-
Original price
Rs. 999.00
Original price
Rs. 999.00
King-Size
Pillow Cover - 46cm X 69cm (18 X 27 IN)
Quantity
2 Pillow Covers
Material
Made using 100% Mercerized Cotton, Sateen Weave, 300 Thread Count.
Description
Petal Home is the epitome of evolved living. Our range of home linen is thoughtfully designed and exquisitely crafted, infusing every space with elegance, warmth and distinct character. Each PETAL HOME products are made using 100% combed premium cotton which makes the fabric breathable, gives long-lasting strength, is incredibly soft on the skin with a natural resistance to shrinking and fading. We bring the best of international designs and quality to the conscious Indian customer. Petal Home's products with their unique designs will be in perfect harmony with your lifestyle, bringing luxury and comfort to the place you call home.
The earth burns bright under the Hooghly sun. Each day is tinged with turmeric sunlight. But what truly shines is what grazes the ground – the borders adorning the tant sarees. Through our range of king-sized pillow covers under our Hooghly Collection, we want to pay tribute to the saree borders we deeply admire. We've borrowed from Hooghly the colours of the dusk and the dawn, and from the borders, the motifs. The 100% cotton fabric and the fine- spun sateen weave will feel as soft as a saree on your skin, cocooning you in calm.