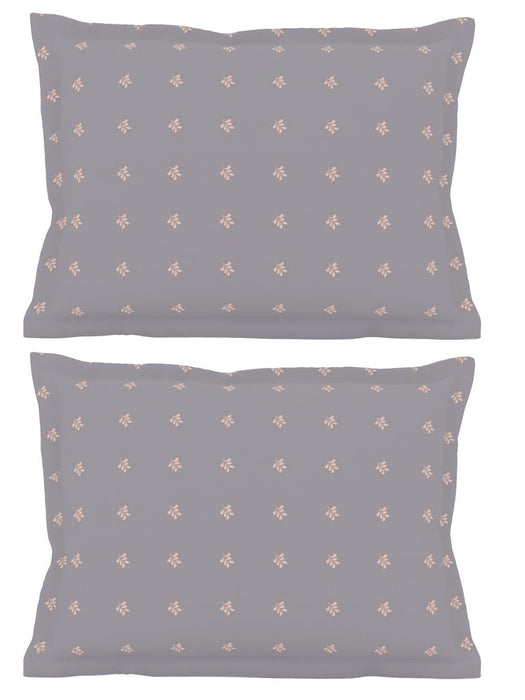 Acadia Grey Cotton Set of 2 Pillow Covers
Sale
Sale
Original price
Rs. 999.00
Original price
Rs. 999.00
-
Original price
Rs. 999.00
Original price
Rs. 999.00
King-Size
Pillow Cover - 46cm X 69cm (18 X 27 IN)
Quantity
2 Pillow Covers
Material
Made using 100% Mercerized Cotton, Sateen Weave, 300 Thread Count.
Description
There is darkness everywhere, the sound of crickets fills the air, leaves quench their thirst, thanks to the rains. Then, there is a flash of lightning and everything is illuminated. It is this sliver of light and the foliage it illuminates that have inspired this set of a king-sized pillow covers from our Acadia Collection. They are made using a 100% cotton fabric and a soft sateen weave, which will make sure that you drift off into a comforting, shimmery dreamland, leaving your cares behind.