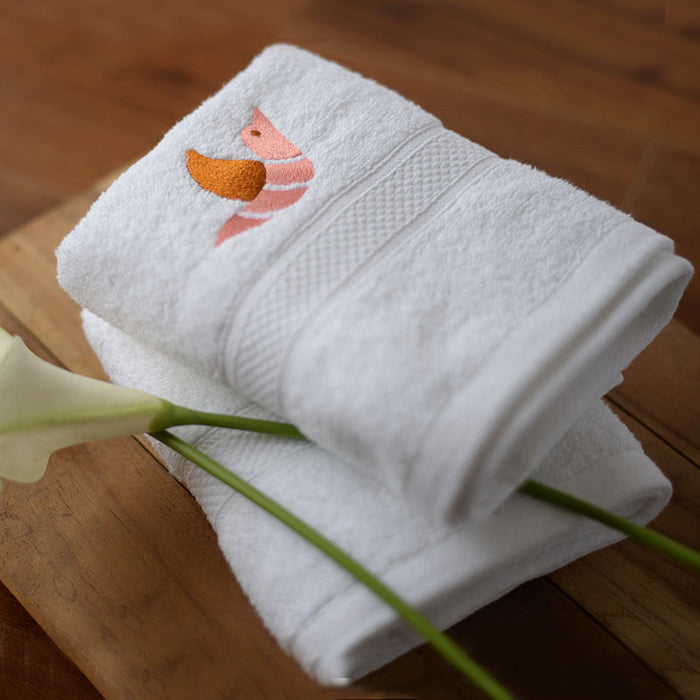 Gondi Bird Embroidered Ultralux Hand Towels - Set of 2
Original price
Rs. 1,999.00
-
Original price
Rs. 1,999.00
Original price
Rs. 1,999.00
Rs. 1,999.00
-
Rs. 1,999.00
Current price
Rs. 1,999.00
Size
41x71 CM (16 X 28 IN)
Quantity
2 Hand Towels
Material
Highly Durable Super Fine Cotton, 550 GSM.
Description
Our range of home linen is thoughtfully designed and exquisitely crafted infusing every space with elegance, warmth and distinct character. Each PETAL HOME bath, hand and face towel has been made using super fine-combed cotton making it skin-friendly and has softness that will caress you, absorbency that will amaze you and durability that will surprise you. The delicate embroidery on the towels from our Gondi collection celebrates the art of the Gondi tribe of central India. Experience one to experience elegance, as it should be.
Perfect for men, women, kids, newborn babies and even ideal as a gift pack, we bring the best of international designs and quality to the conscious Indian customer. Petal Home's products with their unique designs will be in perfect harmony with your lifestyle, bringing luxury and comfort to the place you call home.